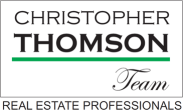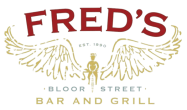 As most know we are in the Playoff season. Some dates to remember;
No MHL Games scheduled for March 11 – 17th. Games resume on March 18th except for U8 whos games will resume March 25th.
House League Championship Weekend March 31 – April 2nd
Good luck to everyone, may you play as long as you can.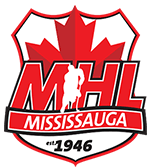 Congratulations to PC82 who won the Bradford Blue & Gold Tournament this weekend. After finishing first overall in the round robin, they closed out the Championship win leading 3-0 and holding off a late 2 goal push by our friends from Oakville 82.#bradfordblueandgold #champions #gostormgo
Thanks to all the families of the Port Credit Hockey association for making our teams Toy drive a huge success! Our donation bin was overflowing when picked up by the Salvation Army Sunday in time to deliver to many families in our community. Go Storm Go! Chris Thomson Real Estate U14 team.
Our Hockey Programs
The Port Credit Hockey Association provides Hockey Development Programs that includes a player-centric approach to development with the following principles:
Establish the "Gold Standard" for all hockey programming

Provide all participants with a positive experience focusing on building a strong skill base

Adhering to the principles of Hockey Canada's Long-Term Participant Development in the design and application of age-specific programs

Committed in providing programs in a fun and safe environment that is designed on the skills of the players.
Participants will;
learn the fundamentals and play the game of hockey

learn life skills and good sportsmanship
Tyke and House Hockey
The mainstream recreational programs are the Paperweight league which is designed for children aged 4-6 and the House League designed for players 7-20.
Gold and 'A' Hockey
Our Gold (players 7-8) and 'A' (players 9-18) league programs build upon the same Port Credit Hockey principles however they are designed for the highly competitive and committed players wanting to go beyond the recreational league.
Try it you might like it ! (ages 6 – 10 years old)
The 1st. shift and 2nd. shift programs are designed for older age participants who want to learn the basics of skating and playing hockey. These programs can be a precursor for entering the mainstream recreational house program.
Port Credit Hockey serves all players from within or around Mississauga, come one come all!
Port Credit Memorial Arena
40 Stavebank Rd
Mississauga
Tel: 905-567-3492