House League & Select Tournament
January 20th. to January 23rd. ,2022
$1075 Entrance Fee
3 Game Guarantee – Round-Robin Format
Champion and Finalist Awards
Gift Bags for all Players
No Gate Fees
HL Divisions: U10/U11, U12/U13, U14/U15
Select Division (Red): U10, U11, U2, U13, U14, U15, U16, U18
For any Information Required, please contact Frank Candeloro:
frank.candeloro@portcredithockey.com or 416-303-0414
Note: House League Tournaments are difficult to gauge teams skill sets.
We do our best to research each team and league to ensure that all teams are placed in competitive divisions.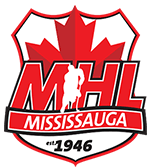 2022 PORT CREDIT STORM CLASSIC
House League & Select Tournament
Open



Click here for the Tournament Page
Our Hockey Programs
The Port Credit Hockey Association provides Hockey Development Programs that includes a player-centric approach to development with the following principles:
Establish the "Gold Standard" for all hockey programming

Provide all participants with a positive experience focusing on building a strong skill base

Adhering to the principles of Hockey Canada's Long-Term Participant Development in the design and application of age-specific programs

Committed in providing programs in a fun and safe environment that is designed on the skills of the players.
Participants will;
learn the fundamentals and play the game of hockey

learn life skills and good sportsmanship
Tyke and House Hockey
The mainstream recreational programs are the Paperweight league which is designed for children aged 4-6 and the House League designed for players 7-20.
Gold and 'A' Hockey
Our Gold (players 7-8) and 'A' (players 9-18) league programs build upon the same Port Credit Hockey principles however they are designed for the highly competitive and committed players wanting to go beyond the recreational league.
Try it you might like it ! (ages 6 – 10 years old)
The 1st. shift and 2nd. shift programs are designed for older age participants who want to learn the basics of skating and playing hockey. These programs can be a precursor for entering the mainstream recreational house program.
Port Credit Hockey serves all players from within or around Mississauga, come one come all!
Port Credit Memorial Arena
40 Stavebank Rd
Mississauga
Tel: 905-567-3492